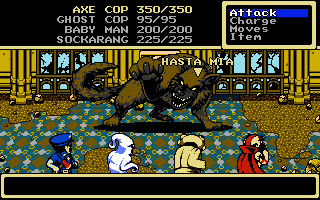 In Production...
In the official Axe Cop RPG, you take on the role of Axe Cop and his friends to chop the heads off of bad guys everywhere! The group decides to build a machine that can turn any bad guy into a good guy, and as they construct the machine there will be obvious heads to chop. You'll face off against classic Axe Cop rouges such as Dr. Doo Doo, Dr. Stinkyhead, Psydrozon, Vampire Man Baby, Bad Santa, and many more as you explore their hideouts and various other locations in search of the missing parts for the Good Guy Machine. This game is made with the permission of the creators of Axe Cop and will be the ultimate celebration of the franchise. The story of the game will be a greatest hits of all of the Axe Cop comics. Every volume of his adventures will be represented in this game. Red Triangle Games is also proud to say that they are once again teaming up with Soda Piggy. We are tenatively planning on releasing this game to go along with the 10 year anniversary of Axe Cop.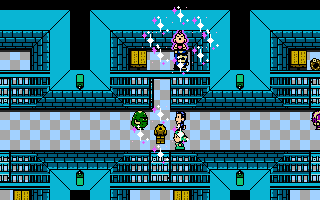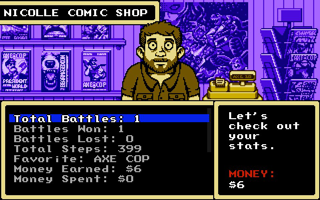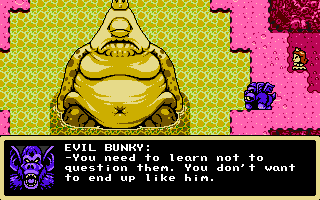 Join Axe Cop Co-Creator, Ethan Nicolle's Patreon page to play the current build
Each stable build of the game is available for patrons of Ethan Nicolle and new content will always be made available exclusively for them.